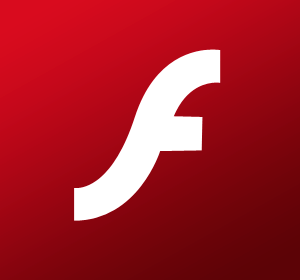 Adobe ha anunciado esta mañana la próxima disponibilidad del primer reproductor de Flash (Flash Player) único, válido tanto para los ordenadores de sobremesa como para los dispositivos móviles.
Flash Player 10.1 estará disponible en versión beta para los ordenadores Windows, Linux y Mac y para los smartphones con Windows Mobile y palm webOS a lo largo de este año. La beta pública del nuevo Flash para Google Android y Symbian OS estará disponible al principio de 2010, la versión de Flash Player 10.1 para los dispositivos Blackberry tardará algo más en llegar ya que Adobe y RIM han firmado el acuerdo de colaboración esta misma mañana.
La versión final del Flash Player 10.1 estará disponible para todas las plataformas a lo largo del año 2010. Para todas las plataformas menos para iPhone. Adobe ha mostrado su descontento con la falta de ganas de colaborar por parte de Apple para llevar el Flash Player al iPhone, anunciando que abandona el proyecto de Flash para iPhone hasta que Apple no cambie su política.
When will Flash Player be available on the iPhone?

Adobe needs full support from Apple beyond what is available through the SDK to enable Web browsing of Flash-based content on the iPhone. While we have been working hard to make the browser plug-in available, without increased co-operation from Apple, it will not be possible. Adobe is therefore focusing our development work on the major smartphone platforms that are working with us to deliver the most innovative and complete web browsing experience. With more than 85 percent of the top 100 websites using Flash and approximately 75% of all videos on the Web using Flash, we still believe that Flash on the iPhone would greatly benefit the millions of joint Apple and Adobe customers.
Las novedades que traerá Flash Player 10.1 son:
Consume menos energía y menos recursos
Soporte para multi-touch, acelerómetro y demás características del teléfono móvil
HTTP streaming con Adobe Flash Access 2.0
Vídeo HD
Motorola será uno de los primeros fabricantes en introducir Flash Player 10.1 en sus móviles con Google Android al principio del próximo año.